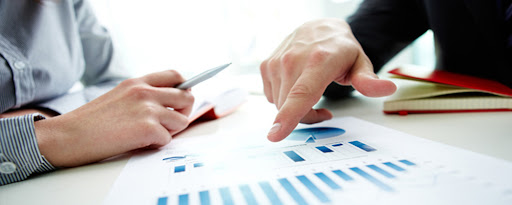 Flexibility
The system's increased adaptability is a huge plus. This adaptability creates a dependable and practical single source of truth. S/4HANA The financial platform we use at SAP Finance Malaysia serves as our worldwide single source of truth since it is always up to date. By eliminating the need for time-consuming reconciliations, it allows us to maintain financial and managerial accounting in sync without having to resort to manual workarounds. We can transition from data sheet-centric planning and forecasting to business-centric planning and forecasting with financial steering that incorporates integrated planning, predictive forecasting, and simulation. This "reporting on the fly" functionality with all our attributes allows us to create new analyses and answer new inquiries quickly at the lowest granularity level of publishing.
Because of this, the system's operational business users will be liberated, and our decision-making will change. With the Digital Boardroom, we have full access to our data and can use it to make predictions about the future. Pipeline, finance, human resources, opportunity, and customer relationship management all follow the same HANA-based principles. You may access all of your data from any device, at any time. This adds to a more objective discussion and saves time during meetings.
Throughput
The system's throughput has also increased significantly. For example, we can drastically reduce processing time when we close a deal thanks to this. We have been able to close on a subsidiary level in 3 days and for the overall group in 8 days since transitioning to S/4HANA 3 years ago. According to the German Finance Magazine, SAP is the leader in rapid closing. Because of the earlier close, we'll be able to begin making our next projection even sooner. As a result, we're gaining more business intelligence faster than ever before. As a result, we become far more valuable – as well as valuable business associates.
With greater time for quality control and value-adding core analytic duties and decision support, our controllers have an added benefit. We've been able to delegate various reporting responsibilities to the lines of business as a result of this new capability to undertake simplified real-time reporting. Our FP&A staff can spend more time analyzing data and advising firms on performance improvements because they spend less time preparing reports.
Productivity of the End-User
Productivity and efficiency are the third significant change. We've made a significant improvement to the user interface using Fiori, making analytical and transactional applications much more efficient and user-friendly. This is a significant increase in production. Casual users will find it easy to use, while power users will find a wide range of features to work with. We use the SAP Cloud Platform for extensions.
S/4HANA's adaptability also saves employees time. Our account executives can leverage real-time data into cash collection patterns that may constitute a risk while managing working capital to come up with new payment arrangements with consumers.
Consider the ramifications of this for conducting business in highly turbulent conditions. We keep a close eye on the health of our receivables profile in order to identify problems before they become serious. We can then restrict payment terms or revenue cycles based on this knowledge and lessen the impact. Because the groups in charge of these processes had been operating in siloed environments, we can now support a level of collaboration that was before impossible.