Over time, the term "branding" has taken on numerous meanings: a distinctive design, symbol, or phrase; anything that is unique and serves to set one company apart from another. For the most part, it's this notion of 'individuality,' which will come to signify a level of trustworthiness, quality, and consumer happiness over time.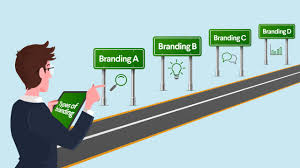 Internal branding is all about integrating your company's internal brand with your company's exterior brand, and then demonstrating to your employees what that brand means to them and making sure they understand and live the company's objective. Branding services in Malaysia are ever-so-ready in assisting you with internal or external branding.
In corporate terms, internal branding is making employees and customers aware of the firm's core culture, identity, and concept. It usually aims to turn employees into "ambassadors" or true ambassadors of the company and its values.
Your company will be unable to establish a sense of purpose or identity if no clear direction is provided. Defining your organization's objective and stating the beliefs or values that make you, "YOU," will help you communicate to your staff exactly what is vital. Companies with a stronger sense of purpose outperform their competitors by 400 percent.
Having a mission and values offers your employees a feeling of purpose in their role, changing the perspective from "I'm doing a job to earn my wage" to "I'm contributing to something bigger."
Your company's internal brand is defined and fueled by your employees. As a result, involve them.
Choose those engaged employees who are well-positioned to become 'brand ambassadors' for the company, and assign them the task of communicating internal change and building internal brand equity for the organization. Employees are more likely to buy into enthusiasm about their business from their peers than when they receive top-down advice from the management; this generates a level of belief that employees advocate the brand because they believe in it – not because they have to.
If your external brand is well-defined, it will typically have its own logo and typeface, colour scheme, tone of voice, taglines, important messages, and overall look and feel. If your external brand has consistency, why not have it as well? Your internal brand will stay better if you have a recognisable identity that translates the 'meaning' of your company into the responsibilities your workers play every day.
You must link your internal and exterior brands while designing because this connection helps employees understand how the two are intertwined and maintains integrity. If your company's message to its customers is one thing, but its message to its employees is quite another (e.g., "our number one priority is to be the biggest provider in the market by volume of customers"), this mismatch will lead to confusion and disillusionment with your company's purpose and direction. Using the same 'big ideas' that are pushed in external advertising will not only resonate better with employees but can actually result in more distinctive and authentic external marketing.
The emotional connection between employees and the brand cannot be developed by means of internal memos and the occasional poster on the noticeboard for employees. A good launch of the brand is necessary to ensure that connection influences how your staff approaches their jobs and that your brand underpins every decision they make.